Who We Are
Davidson Company supports our local community in many ways, from being involved in local parades and charity dinners to supporting local fire, rescue, and police events.
We also support Favrah Arc of Farmington Valley, a community based organization for people with intellectual, physical, and developmental disabilities. Favarh supports more than 350 children, young adults, adults, seniors, and families throughout the Greater Farmington Valley area and beyond. Davidson is proud to be a sponsor of their employment service program providing the opportunity for adults with disabilities to experience the fulfillment of work, and make a contribution to their community.
Community-Based Organization
The Davidson Difference is our service with competitive pricing. We are also committed to making a difference in our community. We pride ourselves in fulfilling our customers' needs with local labor and expertise. We proudly employ workers from all over the Northeast region and are proud to have such high performing, enthusiastic staff to better meet our customers' needs. We also support local manufacturers, home grown products, local schools, police, fire and rescue, and employ the services of disabled adults in the community.
Connecticut Food Association
We are dedicated to the welfare of our community and strive to stay deeply involved with organizations such as the Connecticut Food Association (CFA), who has even honored us in their Hall of Fame.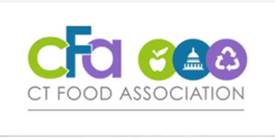 United Way
Davidson Specialty Foods annually participates in a company-wide United Way Campaign to help support the community where we live and work. The C&S Family of Companies generously matches associate donations for twice the impact.