CALL FOR REGISTRATIONS!
If interested in more information and participating in the Davidson Specialty Foods 2021 Virtual Summer Show, contact events@davidsonspecfoods.com
Registration is due Wednesday November 11, 2020
Once you register, you'll be sent the Deal Submission files, due 12/2/20.
New vendors and/or new items must be submitted with ALL PAPERWORK before 11/16/20 for consideration in the show.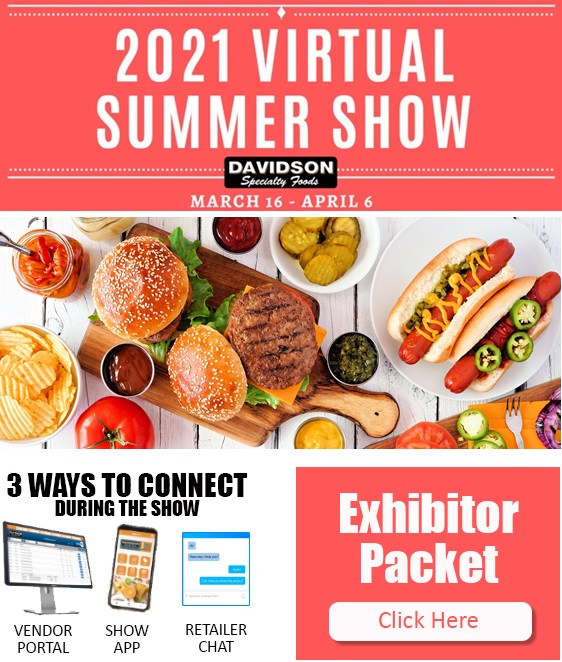 Our Show is March 16th – April 6th
Vendors and brands will have the opportunity to:
Feature products and attributes through virtual booths, images and videos on app and retailers portal

Access to exhibitor portal with live reporting updates and ability to offer item placement and show cash

Feature and highlight new items with compelling attributes

Host meetings and negotiate with retailers for placement and bulk buys

Participate in our NEW! 3D – Deep Davidson Discounts as the stars of our show (35%+ off)

Opportunities for giveaways and raffle items during the show

Feature a full page, full color ad in our show book