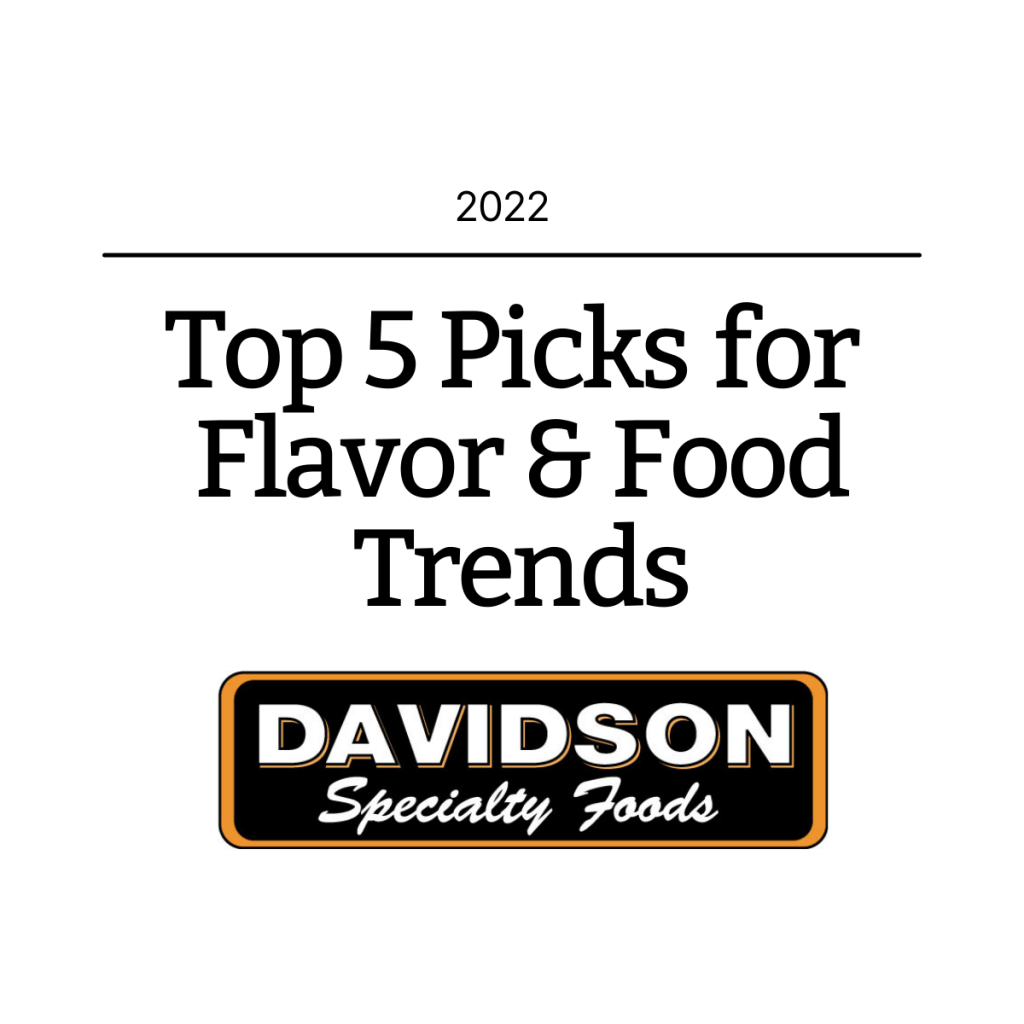 Almost two years into a pandemic, some pre-covid trends are still going strong, others have emerged and some are continuing, but with a twist. Follow along as we dive into trends we are seeing and hearing about – and believe are here for the future year in Natural & Specialty.
Below are macro flavor trends that are spanning across all categories in grocery, and check back regularly as we dive into trends within categories.
Flavor Trends
Nostalgia is Comforting
A trend that grew during the pandemic and is sticking around for the meantime – comfort foods. Consumers gravitated toward feel good foods and beverages, clinging to classic flavors and even childhood meals.
Flavors and dishes like: Umami, Sriracha, Mixed Berry, Peanut Butter, Chocolate, Cheddar Cheese, S'mores and dishes like Pumpkin Pie, Mac & Cheese, Shephard's Pie, Chicken Noodle Soup, Tacos and Chips and Salsa.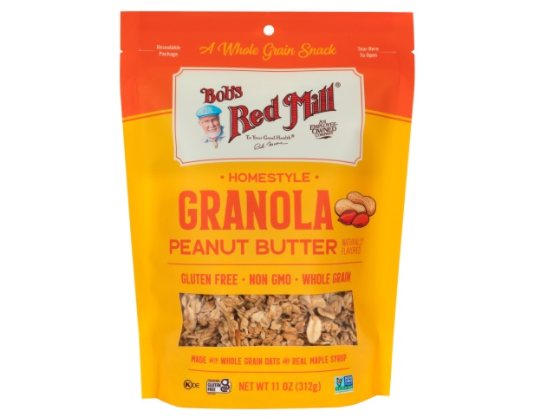 Novelty is Enticing
#bluevelvetcake has 21,500 tags on Instagram.
In the digital and social world we are now living in, novelty ranks high in visual appeal. Unknown and less familiar flavors, textures and even mash-ups are creating curiosity in consumers. Brands are creating limited editions and using consumer feedback to design fantasy flavors.
TikTok has viewers going crazy for things like whipped (Dalgona) coffee using Hazelnut and even strawberry milk or syrup, pancake cereal, hot cocoa balls, cloud bread, uniquely designed foccacia, and more.
Some additional novelty flavors are: truffle, hibiscus, cardamom, rose, birthday cake, s'mores, matcha, boba pearls, miniature desserts and tamarind – just to name a few.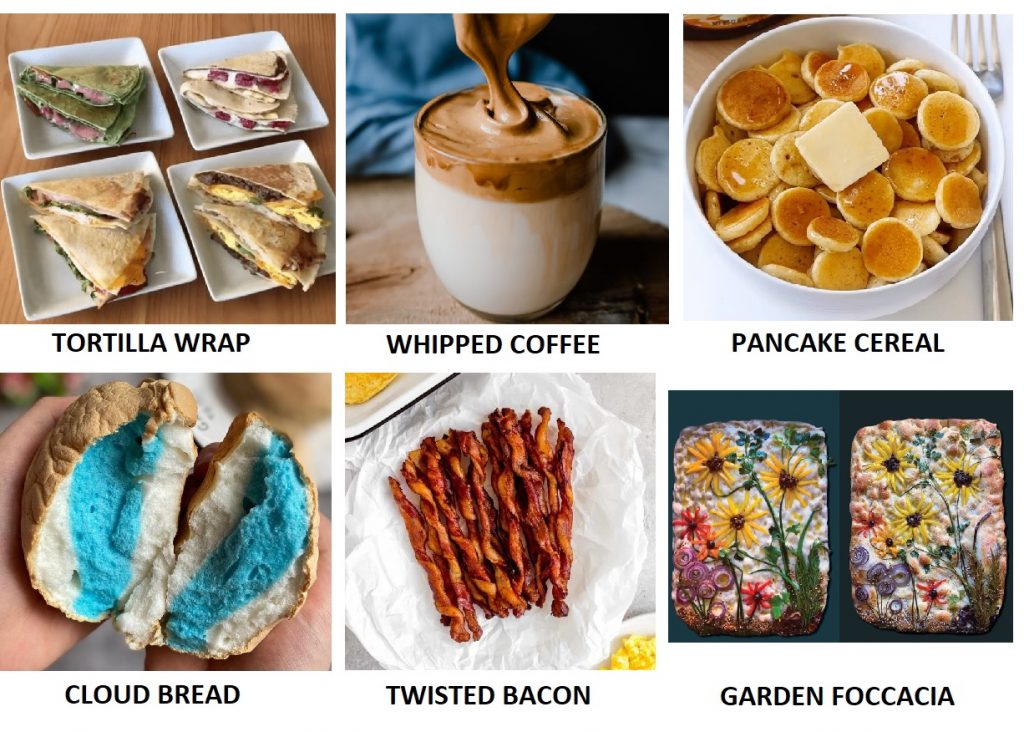 Seasonal Tastes
Pumpkin Spice anyone? Probably the largest fall taste trend – consumers look for new flavors and limited editions to spark the excitement and joy of a new season. This trend has only been increasing as we see the snack, beverage and baking sections delivering innovative flavors to meet the needs of shoppers.
Spring and summer feature floral flavors like rose and lavender. Fruit flavors such as dragon fruit, mango, pineapple and yuzu. Plus, BBQ season with smoky flavors and the addition of heat to some dishes. Leading us into fall and winter – pumpkin, apple, maple, peppermint, mocha, eggnog and gingerbread.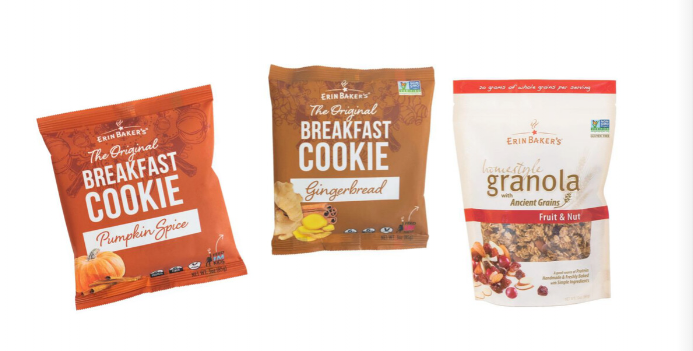 Global Flavors
It is said that Millennials are willing to travel and spend more on travel than other generations. The reason being – they want to experience culture in a truly immersive way. Combine that with the growing diversity in the US and and you have piqued interest in tastes from around the world. As the world opens up, this trend should continue upward.
Cajun, Korean, Indian, Mexican and Asian brands have all seen an increase in interest and in shelf-space. Flavors and spices like harissa, curry, masala, soursop, za'atar, lychee, miso, kimchi and habanero – as well as breads from other countries like Bao Buns and Roti.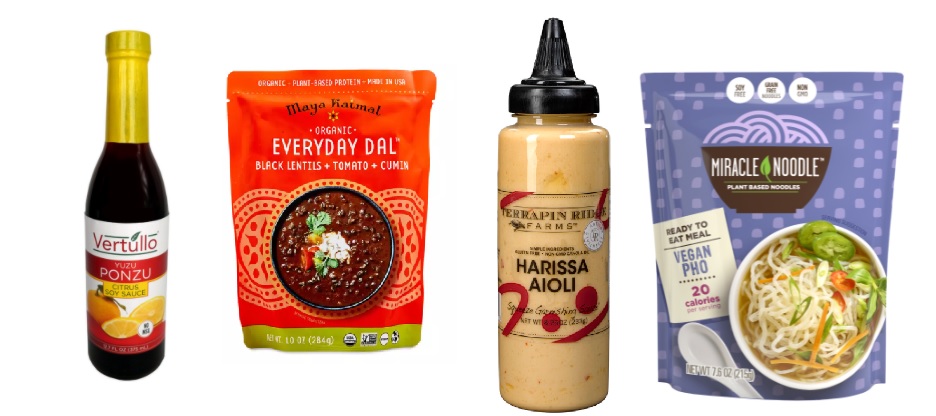 Healthy Halo
This is a term that has been circling lately and something that has only been heightened by the pandemic. Clean labels and Natural ingredients were well on the rise prior to Covid, but now brands are labeling their products with specific functions that help support very specific concerns like:
• IMMUNITY
• SLEEP
• DIGESTION
• RESPIRATORY FUNCTION
• BRAIN FUNCTION
• STRESS REDUCTION
Products hosting functional ingredients like collagen, probiotics, vitamins, elderflower, turmeric, mushrooms, ginger, lavender, MCT, maca, ashwagandha, kombucha, mullein, camomile, melatonin, moringa and other antioxidants.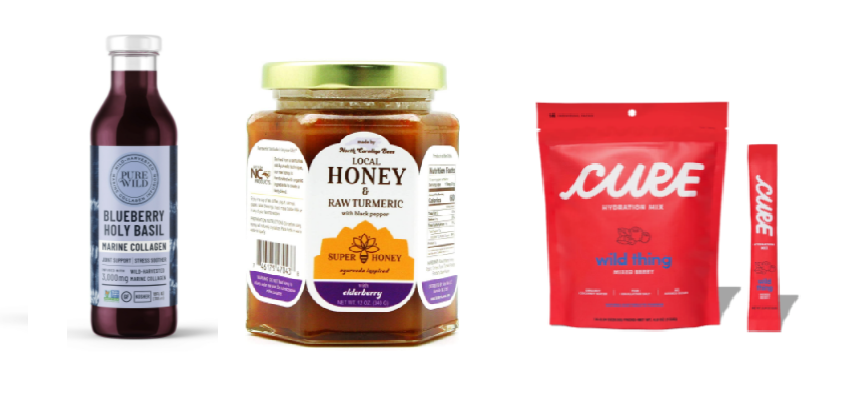 SOURCE: Kerry Americas – https://www.kerry.com/insights/resources/2021-global-taste-trends-download
CHECKOUT TRENDS IN CATEGORIES