A recent "Plant Power" report from Instacart stated that 1 in 3 users of the delivery service have bought an alternative meat or milk product. This is no surprise to the trends we have been seeing over the past two years, but some of the findings we found interesting (and have listed below) are areas of opportunity in retail stores in the Northeast.
1 – WHAT PROMPTED THE STUDY?
Retailers take note. As online grocery shopping continues to grow – what prompted Instacart to look into the trends surrounding plant-based meat and dairy items was the search increase on the platform around terms associated with "plant powered" foods.

Searches like 'plant-based,' 'meatless,' vegetarian,' and 'vegan' took off as consumers looked for healthy at-home meals during 2020 lockdowns. And as we come out of the pandemic — searches continue in popularity, growing even more in 2021."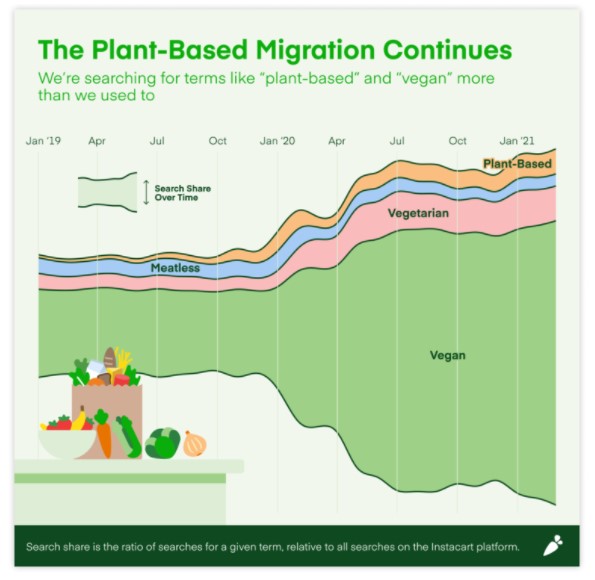 2 – OAT MILK IS TRENDING AS A TOP COMPETITOR IN THE NORTHEAST STATES
Oat Milk is wildly growing as "the" preferred alternative, right next to almond milk. At Davidson, we have seen an increase in demand of our shelf stable Planet Oat since bringing the product on board in 2021.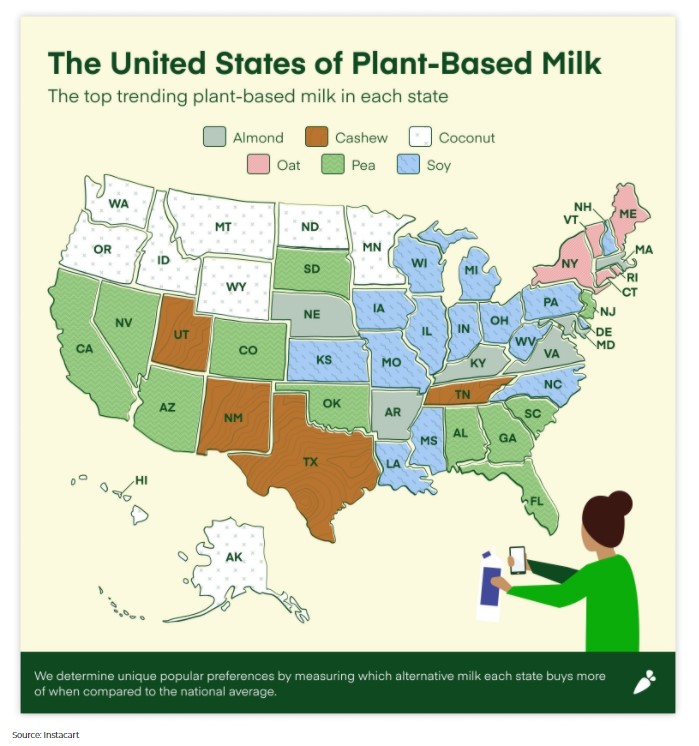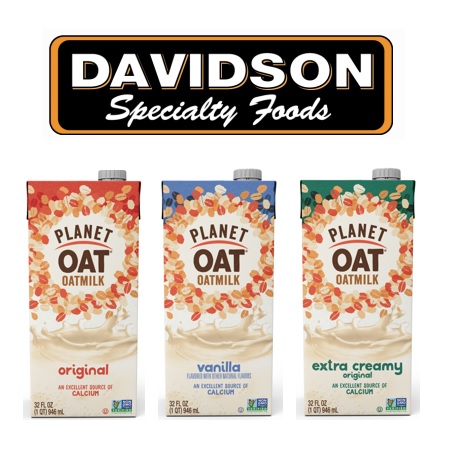 3 – WHAT ARE INSTACART USERS TRYING FOR THE FIRST TIME?
If 100 Instacart customers add a plant-based item to their cart for the first time…

• 20 choose almond milk
• 17 choose dairy-free cheese
• 5 choose tofu
• 5 choose veggie burgers
• 4 choose oat milk
• 3 choose dairy-free yogurt, almond butter
• 2 choose coconut milk.
4 – MEAT EATERS ALSO BUY MEAT ALTERNATIVES
(43%) of Instacart customers who buy plant-based meat also buy conventional meat
Whether you have a vegan/vegetarian area in your store, or you've already incorporated meat alternatives into your meat section, this report shows that households are buying both. This goes right along with the flexitarian trend where shoppers arn't completely giving up meat, but are experimenting with ways to incorporate more plants and plant protein into their diets.
5 – WHAT'S INSTACARTS NEXT PREDICTION?
Instacart data reveals that while also searching for plant based meat and milk alternatives, shoppers were showing interest in—jackfruit. Not only has jackfruit seen growth on Instacart, but also in scan data as well.
Instacart customers adopted jackfruit at a 50% faster clip in 2020, and growth continues into 2021. 
At Davidson, we've seen increased interest in The Jackfruit Company's offerings in the perishable section, as seen below.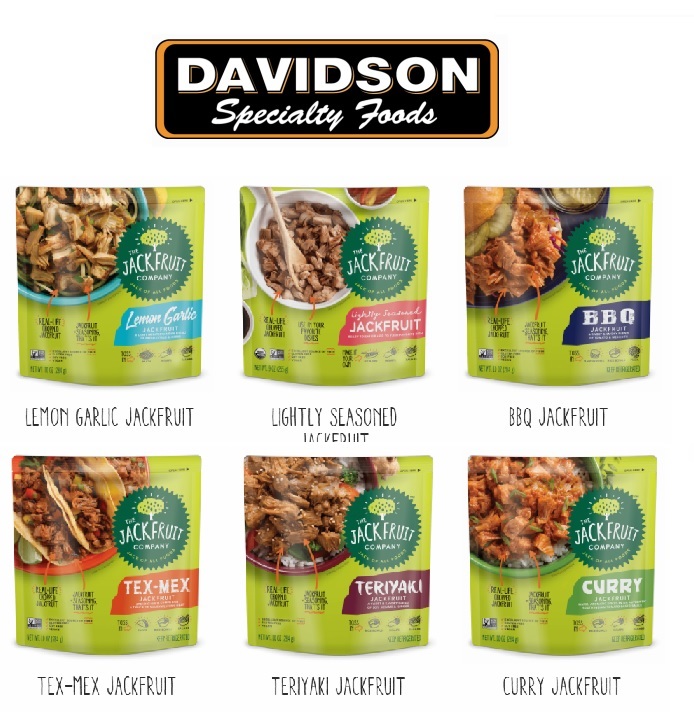 From Laurentia Romaniuk, Instacart's Trends Expert Instacart – "We expect consumers will diversify their summer grills with more plant proteins this year. If jackfruit adoption rates continue to grow at the rate they did during the pandemic, a lot more consumers will be pairing pulled jackfruit with their vegan sausages and plant-based burgers this barbeque season." 
Full article from Instacart: https://www.instacart.com/company/blog/company-updates/plant-power-how-meat-and-milk-alternatives-are-taking-over-our-carts